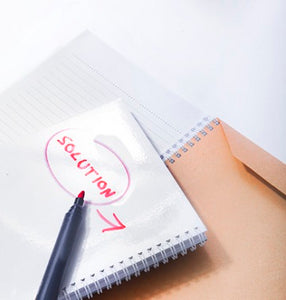 iPaper-Pad
The perfect companion for workshops or everyday use.
ADDITIONAL INFORMATION
The iPaper-Pad notebook has a range of clever features to foster inventive thinking and ongoing learning:  Ample space for capturing ideas, smart dividers, tags and footnotes to organize them. An envelope to keep photos or notes and a mini-whiteboard for idea-storming.