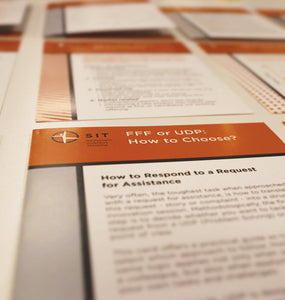 SITCards© Innovation Management Kit
SIT's Innovation Cards offer the full suite of SIT innovation tools in a beautifully designed, user-friendly format. Perfect for use in meetings or workshops, SIT Innovation Cards are a great way to trigger new thinking for a range of business, technical and marketing problems. Share with colleagues to create innovation buzz or keep handy for some daily innovation inspiration! 
SIT's Innovation Cards provide a comprehensive guide to SIT's essential fixedness breaking methodology – in a compact format.  Featuring: 5 Innovation Tools, Principles, Facilitation Tools and Problem-Solving Cards – they're a great tool for stimulated a structured approach to innovation! Use as new idea triggers in meetings, create innovation buzz by sharing with colleagues or keep by desks as a reminder to think different - every day!  
Innovation Management Kit (includes 16 cards)
Complete organizational innovation kit, so you can design processes, facilitate sessions, and have the right tools to bring practical change. Includes methods for innovation management and the Facilitating Innovation Kit.